After the planned 24-hour downtime, Destiny 2 Lightfall arrives alongside the Witness and its Black Fleet. The Year 6 content expansion of Destiny 2 goes live at 9:00 am PST (5:00 pm GMT) for PlayStation 4/5, Xbox One/Series, and PC on Steam. Over the last week, Bungie has released tons of new information about this expansion.
New Campaign
Journey to Neomuna, Neptune, to fend off a newly empowered Disciple of the Witness. Meet the Couldstriders, Neomunas sworn defenders. Reach into the Weave and master the manipulation of Strand, the latest Darkness subclass available to Guardians. If you are feeling brave take on the campaign on Legendary mode for a set of powerful armour.
The former Emperor of the Cabal, Calus, had been communing with the Witness in an attempt to take over the pyramid ship of a previous Disciple, Nezarec. After being granted this wish, Claus is empowered with the paracausal energy of the darkness. His feeble body is reformed, and his "semblance matches his inner beauty". Spreading this boon to his loyal followers, he creates a new legion for his master, the Shadow Legion. Fight back the Shadow Legion, and keep the Witness from acquiring the mysterious Veil.
New Location, New Activities
With tons of new areas to explore and dozens of hidden secrets, there is always something to do in Neomuna. Ranging from grappling around the expansive city to clearing out a Vex-infested arcade Lost Sector. If spelunking into the depths isn't your thing, try the new public event, Terminal Overload, where you have to repel both the Shadow Legion and the Vex from sowing destruction across the neo-pop cityscape.
Root of Nightmares
On March 10th at 9 am, the new raid, Root of Nightmares, will go live and have contest mode for the first 48 hours. The only information Bungie has released is this: "Ferried from an unknown time and place, a haunting presence has been detected. We must now confront the ancient threat growing at our doorstep."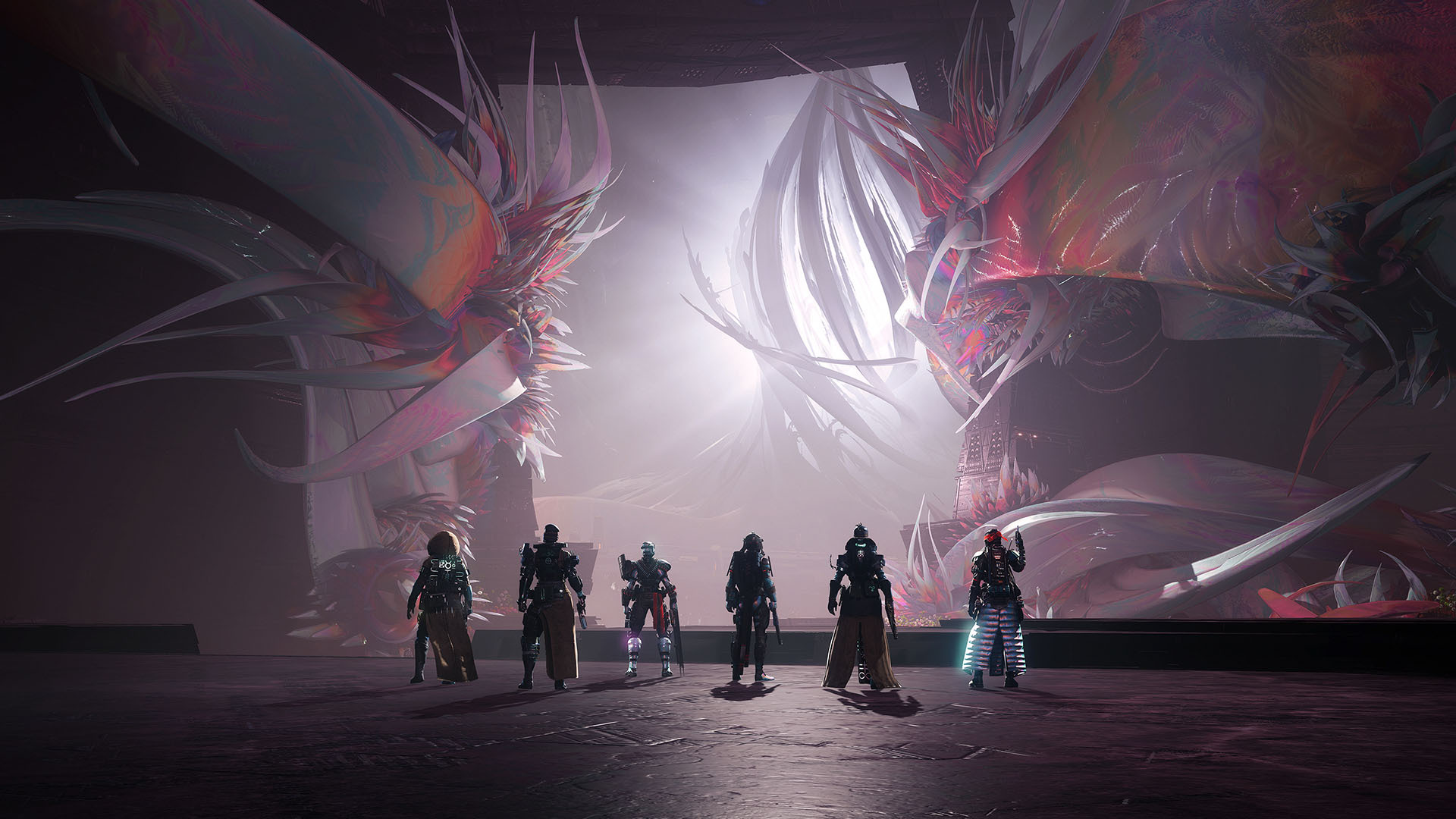 To go over all of the details and things that are new or changed with Destiny 2 Lightfall version 7.0.0.1 and what's coming in the future, check out the full patch notes and the Lightfall and the Year Ahead blog post from Bungie.
What class will you be playing for the Lightfall campaign? I'm torn between my Hunter main and my Warlock. See you starside Guardians! Let us know what you think of Lightfall, and what class you will be playing over on our Twitter.
Check out this Pokemon Day article covering all the Pokemon things announced! To keep up to date with when we post new articles, head on over to our new Instagram!